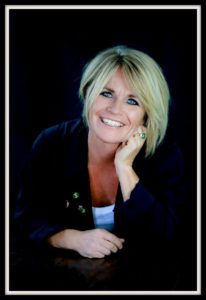 As a traditional Naturopath, Janina believes in addressing the whole person so she seeks to get to the root of your health concern instead of only addressing symptoms. The human body is magnificently designed and has the innate ability to heal itself when provided with the proper environment. Janina offers a thorough intake process in order to understand the full scope of your health issues. During the intake appointment she will ask about any medical diagnosis, history of illness and traumas, environmental exposures, symptoms and lifestyle history.
Based on the information you provide as well as the assessments done during the intake process, Janina works with you to provide solutions that will help you to heal from the inside out by balancing your body's systems.
She uses multiple natural healing modalities to address her patients' health concerns. Some of the services offered include ionic footbath detox, aromatherapy, enhanced energy healing treatments including Quantum Touch, hands on healing (a combined method of hands on energy healing) guided imagery, emotional energy clearings, Emotion Code, remote and distant energy work, nutritional supplements, Bio-modulator, PEMF (Pulsed Electro Magnetic Therapy), cold laser, and Mind Body Therapies.
Janina Ward is licensed by the Pastoral Medical Association to provide natural health services to individuals registered in the Member Share Network.  All information on this website is intended solely for registered members of the network and for individuals interested in learning more about natural health services.  If you wish to receive services, member registration is free and may be completed online here.  Note that if you have a complaint on our services or wish to check the status of our license you should contact the Pastoral Medical Association.  Call 928-713-5617 or use our online scheduler to book an appointment and see what enhanced energy healing can do for you!